Surfing Gear
If you´re an avid surfer this week´s roundup is for you. We gathered a list of useful products that might come in handy on your next surf trip. Gear to help carry your board to the beach, gear to help your performance, gear to help you record every move, even shark deterrent gear! Check out product details and more photos below.



1.

SoloShot, Automatic Cameraman

$479

More Details | BUY
Set up your SoloShot tripod, attach your camera, and film all your moves. Soloshot automatically rotates to keep your camera pointed at you, from a distance, with NO camera operator.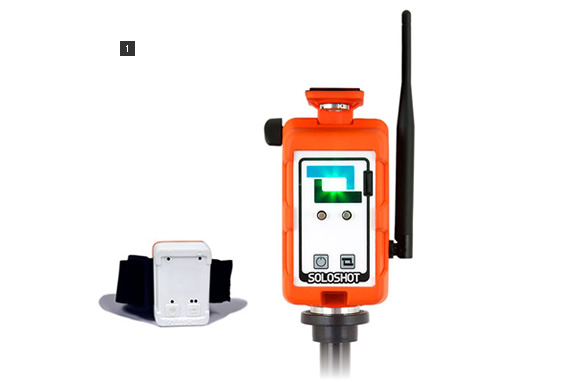 2.

Helio, Portable Pressure Shower

$99.95

More Details | BUY
Helio rests on the ground and delivers the pressure you need to wash your hair, or rinse off gear.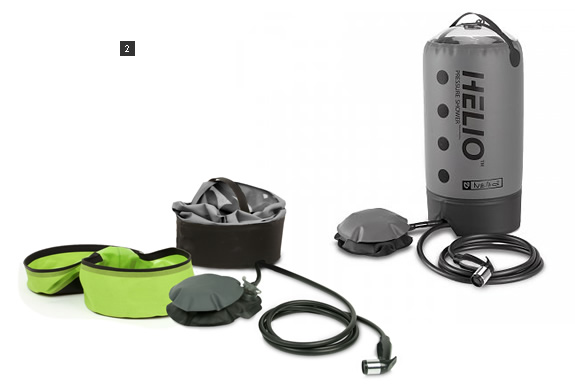 3.

Surfboard Sling, by Curve

$34.95

More Details | BUY
The surfboard sling carries surfboards without a bulky / heavy boardbag. It adjusts to carry two surfboards and features a large pocket to store gear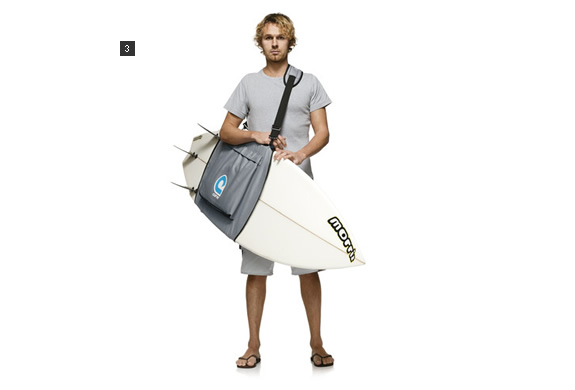 4.

Shark Deterrent Wetsuits & Surfboard Stickers

$395

& $62

More Details | BUY
Shark Attack Mitigation Systems (SAMS) has released new shark deterrent design technology that is applied to wetsuits to reduce the chance of shark attack. The patented designs can also be applied to stickers for surfboards, dive tanks, kayaks and other watersport products.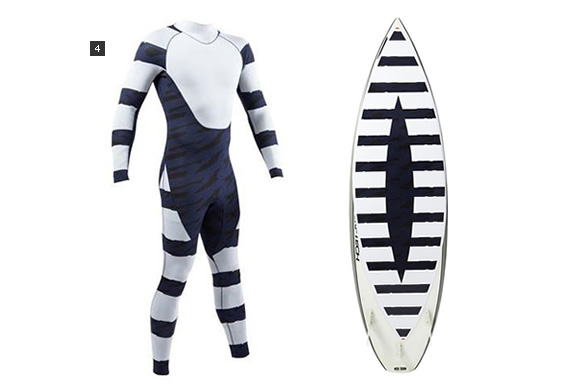 5.

GoPro Hero3: Black Edition Surf Kit

$469

More details | BUY
It is the smallest, lightest, most powerful HD camera in the world for capturing and sharing immersive videos and photos of you and your friends surfing and traveling the globe. This kit includes the camera and accessories to make it easy to plug your GoPro into the deck of your board. Already own a GoPro camera? get the surfboard mount here





6.

Waterproof Arm Pack, by Overboard

$29.99

More details | BUY
Comfortable 100-Percent waterproof padded Arm Pack suitable for all sports. ideal solution for carrying your phone and other small items like cash, car keys, credit cards while out on the water. Plus it floats safely on water! Get it in Europe here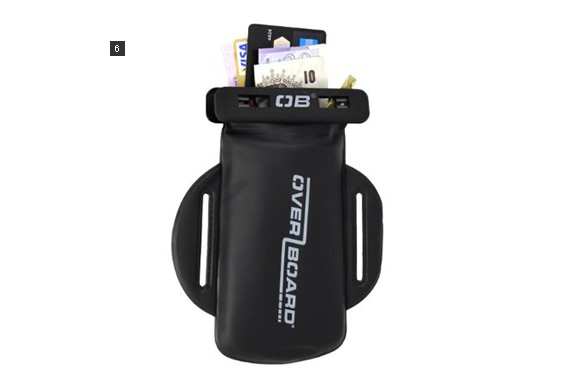 7.

Darkfin Gloves

$25.95

More details | BUY
Darkfin Gloves are the most advanced webbed glove ever designed! With Darkfin Gloves surfers can catch every wave, even slow yourself down and lag into barrels! Get them in Europe here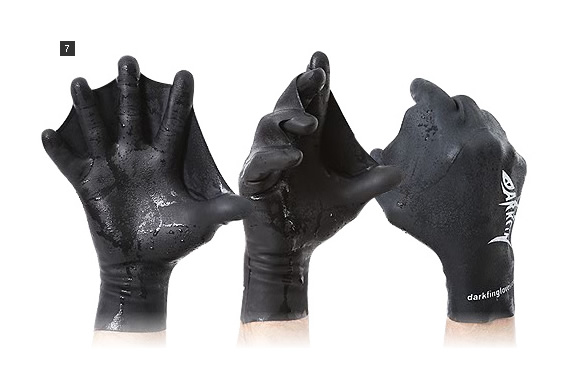 8.

Surfboard Bike Rack, by Carver Racks

$139

More Details | BUY
Travel in style to your home beach, carry your board on your bicycle with this surfboard bike rack. Mounts to front and rear of bicycle frame.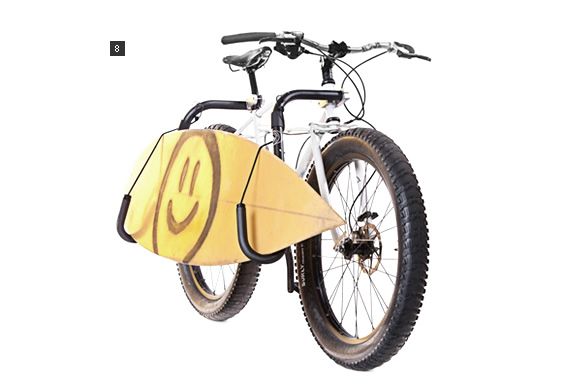 9.

Change Bag, by Curve

$29.95

More details | BUY
The changebag is simple genius - a changing mat that doubles as a wesuit bag! Get changed on the open bag, leave your wet wetsuit on it and pull the strings to create a closed waterproof bag.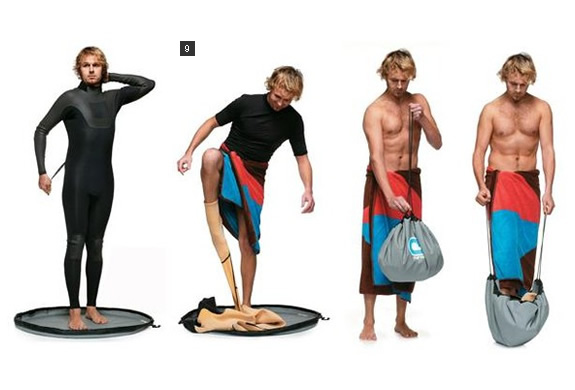 Also, check out some of our other original roundups:

Hiking Gear | Dog Gear