Home Gym Essentials
With the coronavirus spreading and social distancing being so important, many gyms and fitness groups are closing their doors. Times like these where things are changing daily and you are most likely stuck at home can be stressful. We understand it, and we are feeling it too. The good news, we have some tips for remaining active and healthy. From a a virtual personal trainer to an adjustable kettlebell or a smart jump rope, these are a few of our favorite options that offer personalized workouts meant to exhilarate and motivate within the home. Keep safe, smart, and active.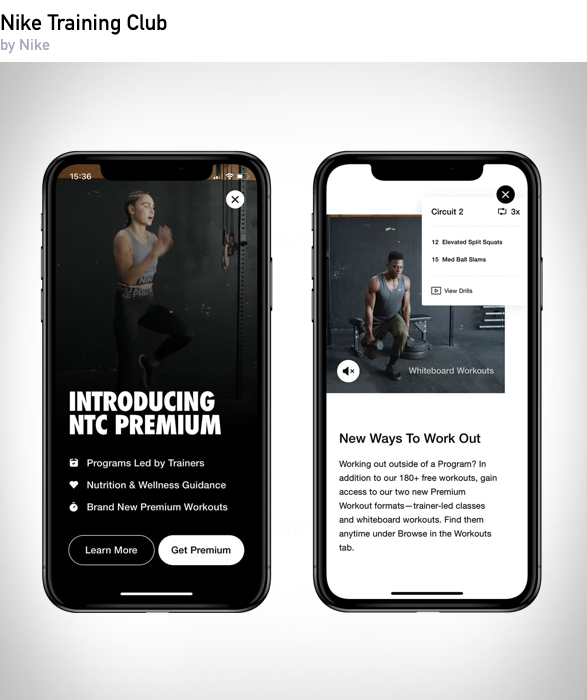 Nike Training Club helps you reach your fitness goals. Get fit anytime, anywhere with free workouts across strength, endurance, yoga & mobility. The new version of the app includes on-demand workouts, nutrition expertise, mindfulness and sleep tips.
BUY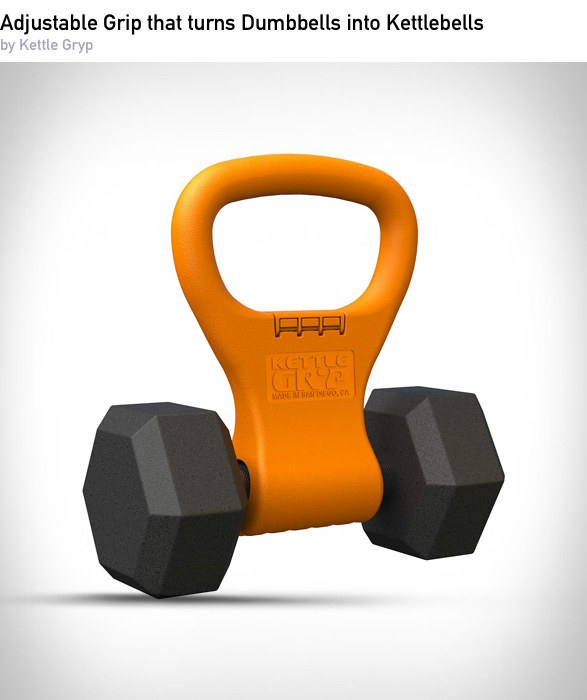 Kettle Gryp is a genius solution, a handle that turns dumbbells into kettlebells! Simply clamp the latching mechanism around a dumbbell handle, snap the latch closed, and get to swinging. It weighs less than a pound.
BUY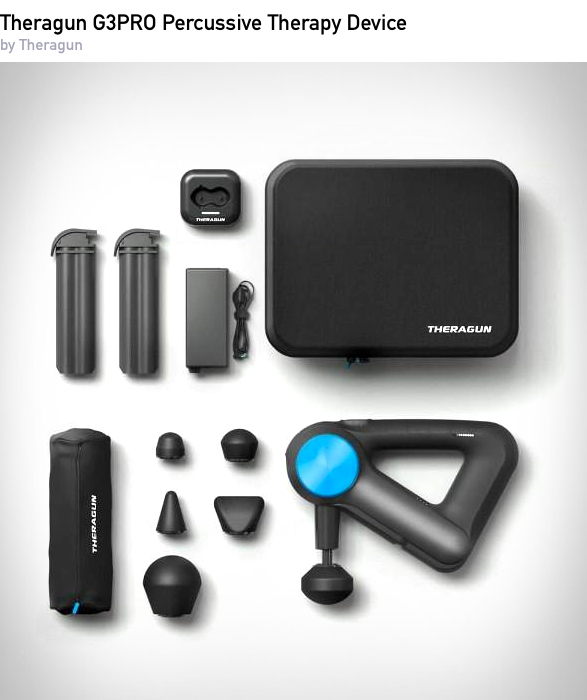 Ideal for trainers or athletes that need some assistance in dealing with sore muscle or mild pain, this machine is the evolution of the popular G2 model and is now more silent and effective. The G3PRO is scientifically-calibrated to deliver deep muscle treatment, 40 times per second, to relieve muscle tension, accelerate warm up and recovery, and enhance performance.
BUY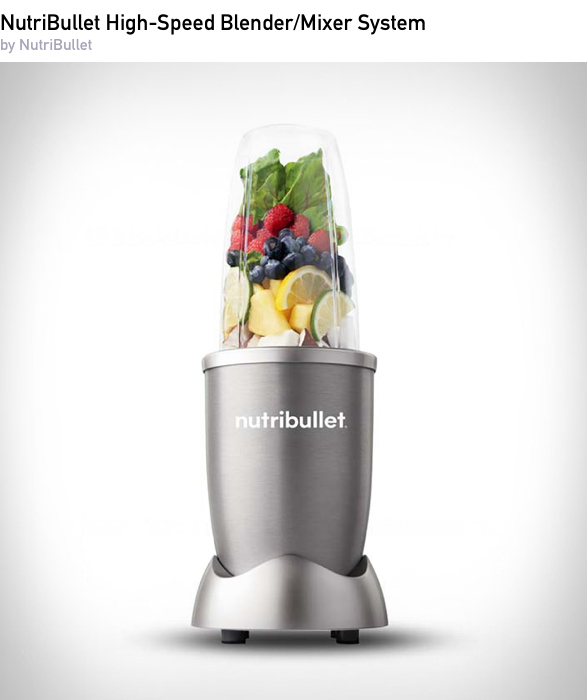 The Nutribullet is the fastest, easiest solution for making nutrient- packed smoothies. Load it up with your favorite whole foods like nuts, berries and spinach, then push, twist and blend your way to a healthier lifestyle.
BUY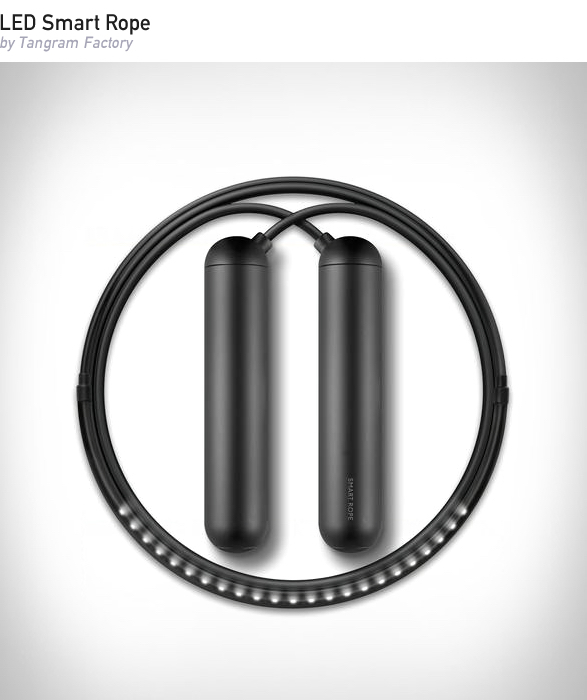 SMART ROPE is an LED-embedded jump rope that displays your fitness data in mid-air, as you work out. SMART ROPE syncs with our mobile fitness platform, SMART GYM, to track your jump count, calories burned, and workout times. SMART GYM will also recommend interval training sessions for you based on your skill level, and keep you motivated by unlocking awards.
BUY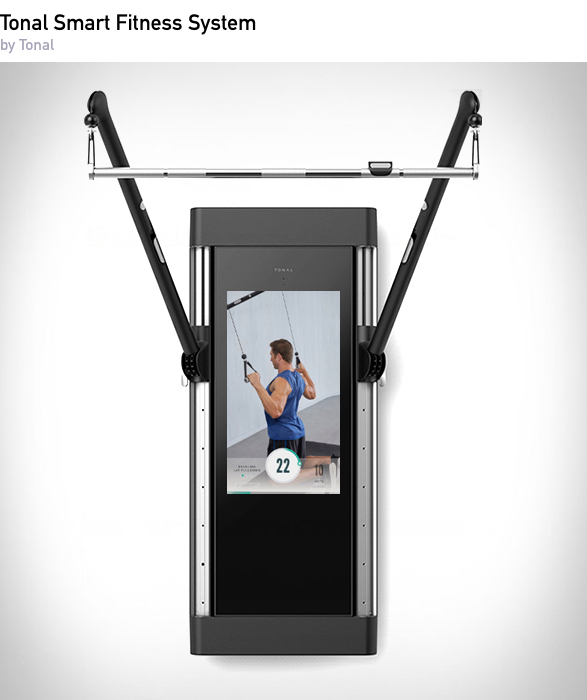 Tonal is an all-in-one fitness system and virtual personal trainer to help you get stronger, faster. Whether you are looking to build strength or get lean, Tonal has expert-led programs to get you there. Follow along as our coaches guide you step by step.
BUY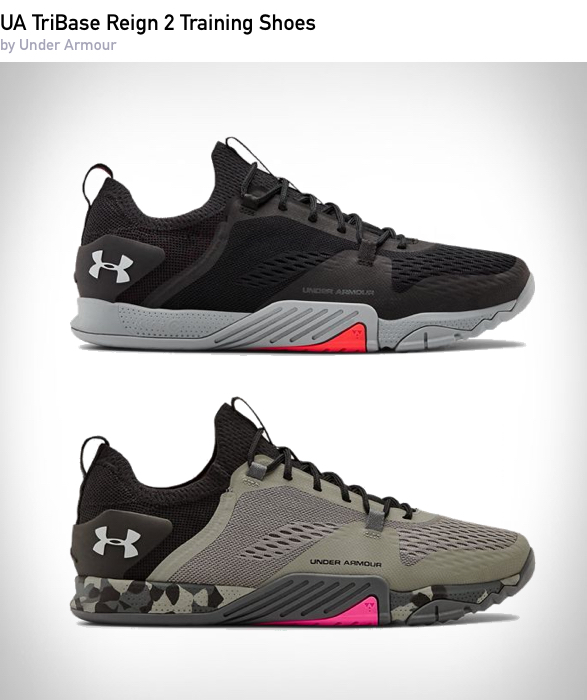 The Under Armour TriBase Reign 2 launched earlier this year and has been one of Under Armour's most highly anticipated training shoes. They have added a larger external heel counter, more rubber traction in a sawtooth pattern, and a stretchy, knit upper to lock you in.
BUY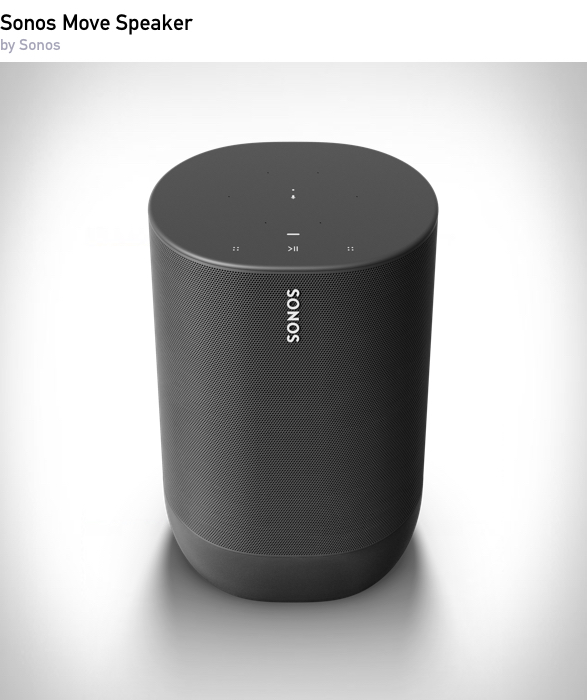 Get brilliant sound anywhere with the all-new Sonos Move, the durable, battery-powered smart speaker for outdoor and indoor listening. Amazon Alexa is built right in so on WiFi you can play music, check news, set alarms, get your questions answered, and more, completely hands free whilst you workout.
BUY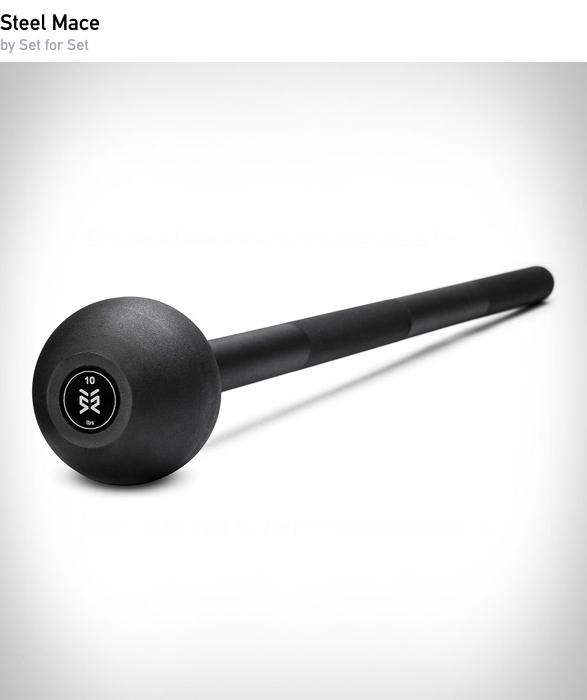 Allows you to do great number of workout exercises that will get you burning calories at a fast pace. Made from cast iron, with a rubber hand grip and black powder coat finish, the Steel Mace is the ultimate full body conditioning tool and enables you to become the new XIII century warrior.
BUY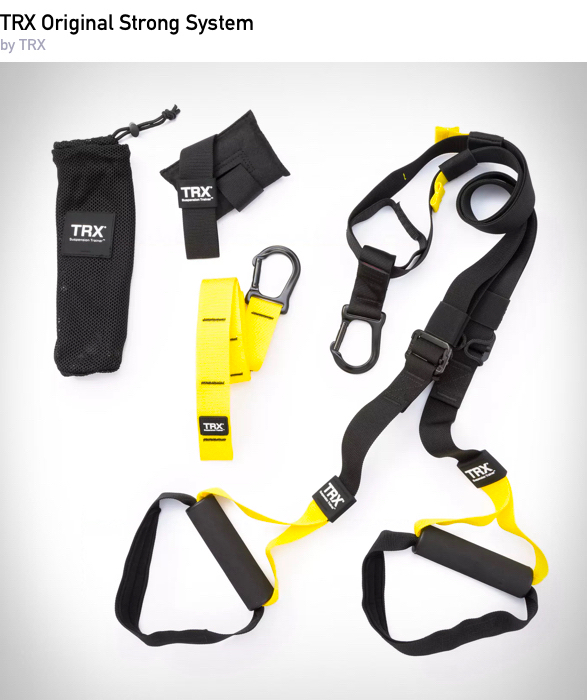 TRX Original system is bodyweight suspension training at its best. Make your body your machine with TRX's best selling, patented suspension trainer to train your upper body, lower body and core. Get more results in less time with fast & effective total body workouts in as little as 15 minutes a day.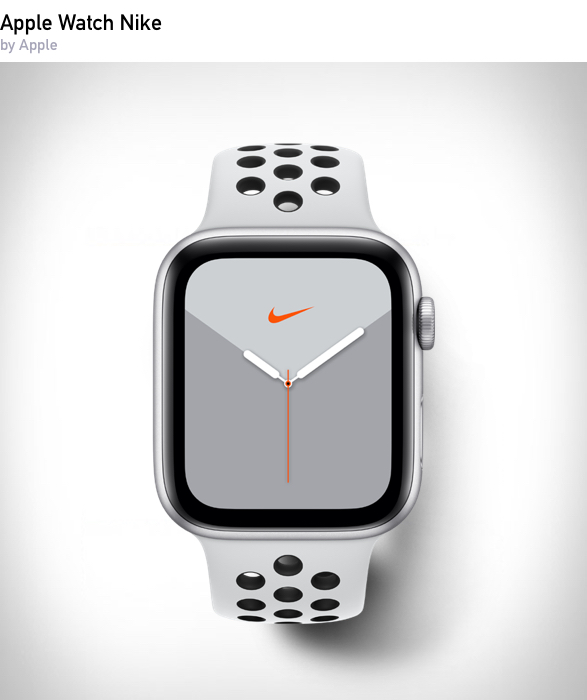 Apple Watch Nike is the perfect running partner with the Nike Run Club app. Featuring a world of workouts, coaching, and motivation to help take your fitness to the next level. And with the Always-On Retina display, you don't need to raise your wrist to see them.
BUY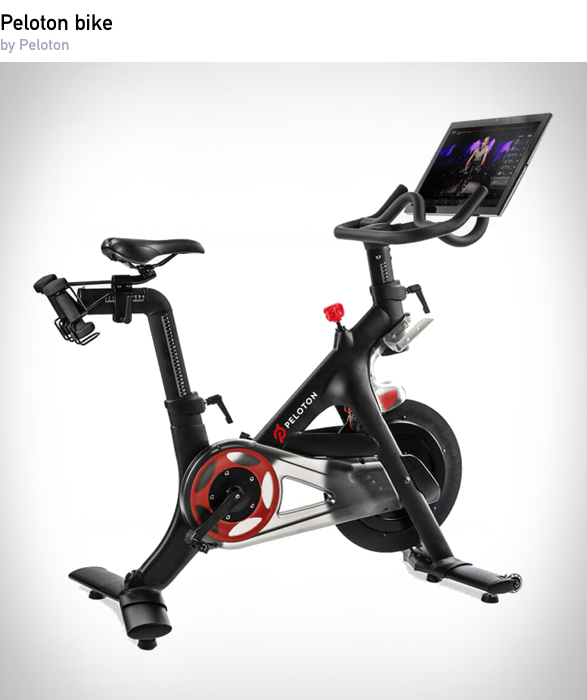 The Peloton indoor bike offers unique live at-home classes and competition with people around the world. A 21.5 inch Full HD multitouch console connects to your wi-fi network and allows you to download cycling classes from instructors around the world.
BUY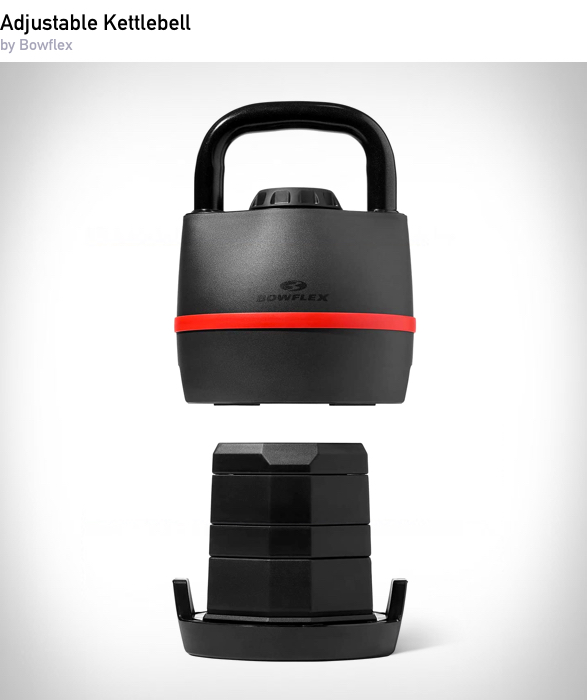 The Bowflex Adjustable Weights are not only smart but also save you time and space. With the turn of a dial, you can easily adjust from 8 to 40 lbs., rapidly switch from one exercise to the next, and perform a wide variety.
BUY
Note: Purchasing products through our links may earn us a portion of the sale, but the price is the same for you. Read our affiliate link policy for more details.