March 2022 Workstation
The world pandemic has more people working from home than ever. To give yourself the best chance of being productive, you need to create an organized home
workstation
. The workstation is a sacred place where many of us spend most of their day. For this ultimate dream desk setup we focus on gear to make your office space functional, clutter-free, and showcase products to help you work in a more ergonomic environment, and of course, put them all together in a nice clean, minimalist and sophisticated design. We hope this right mix will allow you to become your most productive, efficient and creative self.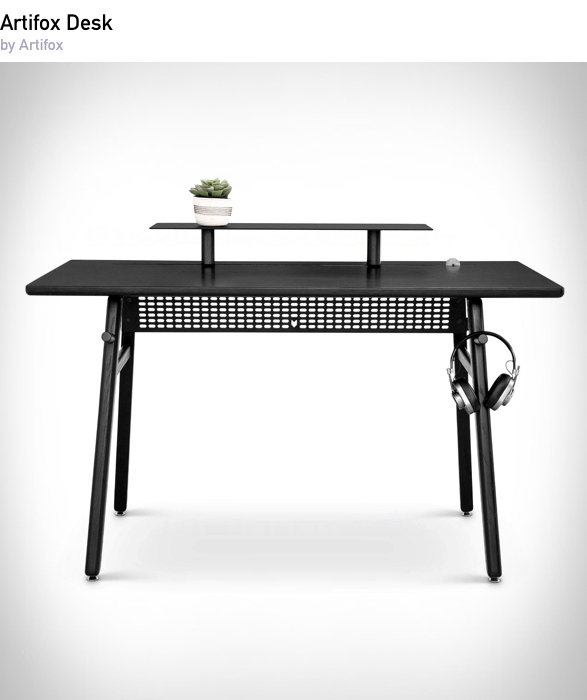 A modern desk that adapts to your needs to create the perfect workspace. Made from solid white oak and pure black ink, then sealed with a beautiful satin finish. The cable grid neatly manages power cords and a built-in dock is compatible with a range of accessories so you can personalize and make it your own.
BUY
| $1,990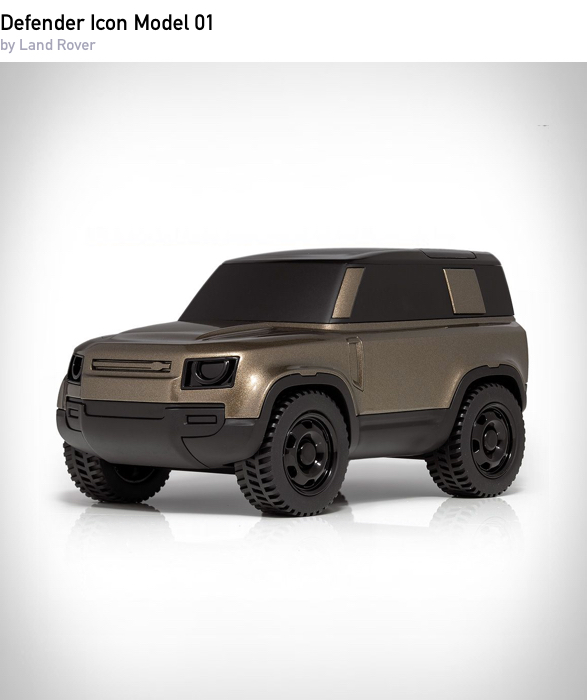 Pure inspiration. Perfect form. The Land Rover Defender's distinctive silhouette has been seen everywhere from extreme terrains to urban jungles. Now its journey continues. With Icon Models created by Massimo Frascella and our Land Rover design team.
BUY
| $82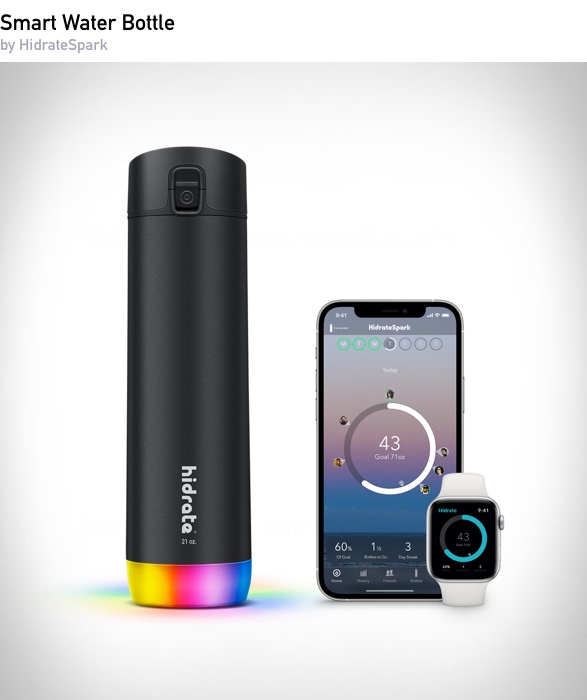 This smart vacuum-insulated stainless steel bottle tracks water intake and glows to remind you to stay hydrated. The LED smart sensor puck glows to remind you when it's time to drink and tracks your water intake by syncing via bluetooth to the FREE HidrateSpark app.
BUY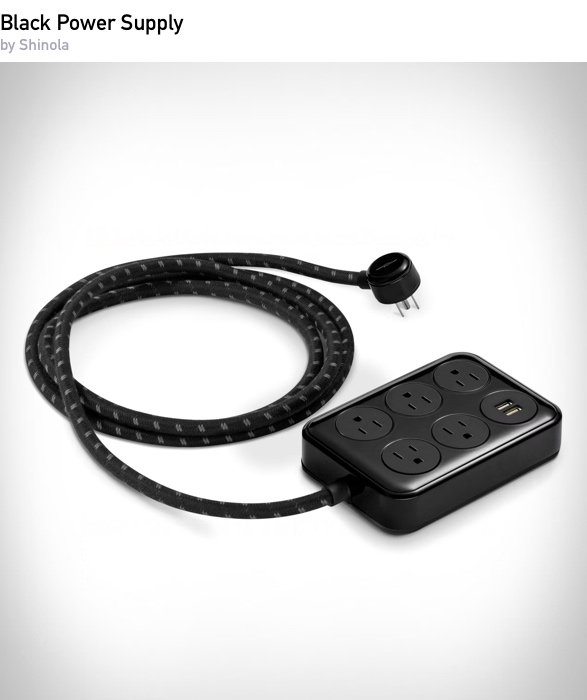 This stylish all-black power supply features a heavy die-cast metal enclosure with a rubber base, substantial enough to sit upright on the floor or desktop. Featuring five female ports and dual quick-charging USB ports at 2 amps each, it is built with a custom 45-degree wall plug, which allows other objects to plug into the standard outlet simultaneously.
BUY
| $195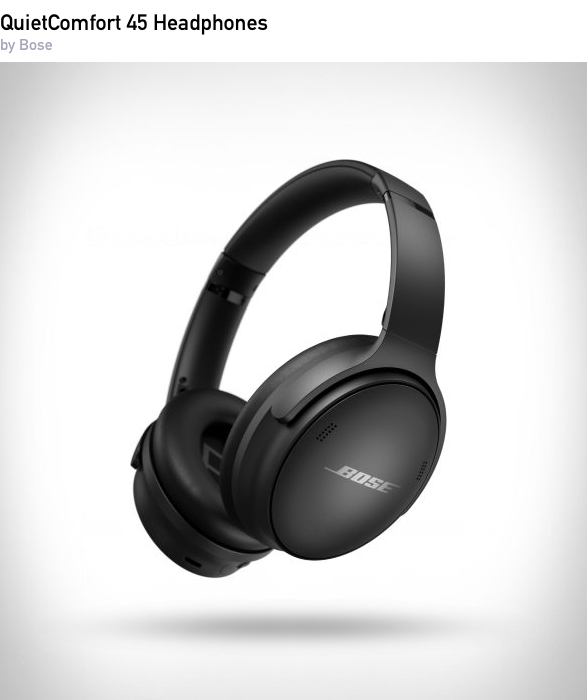 The first noise cancelling headphones are back, now with lightweight materials for premium comfort and proprietary acoustic technology for deep, clear audio. They are not just an icon reborn - they are the perfect balance of quiet, comfort, and sound.
BUY
| $279
$329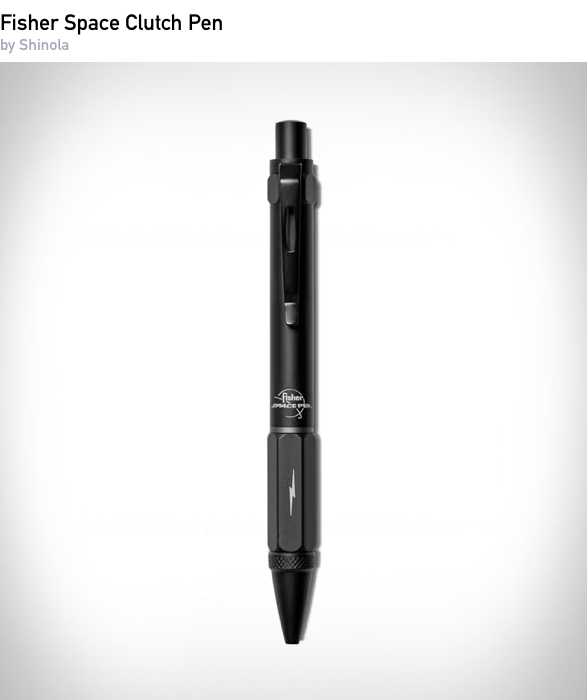 This robust pen can withstand harsh conditions and, on average, lasts three times longer than the average ballpoint pen. A hefty hexagonal finger grip ensures solid grasp, and the black anodized aluminum provides a sturdy and light-weight feel in hand for perfect penmanship.
BUY
| $55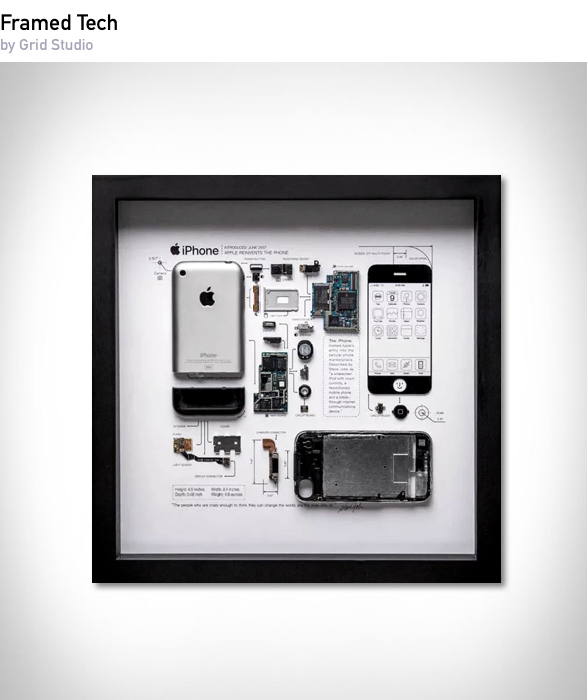 The Framed Tech series by GRID pays homage to the biggest tech icons to have graced our pockets, by disassembling them and laying all parts out in an ultra-organized fashion, creating these modern works of art.
BUY
| $160+
Emberton is a compact portable speaker with the loud and vibrant sound only Marshall can deliver. Emberton utilises True Stereophonic, a unique form of multi-directional sound from Marshall. Experience absolute 360-degree sound where every spot is a sweet spot. With 20+ hours of playtime, you can enjoy the superior sound of Marshall for hours on end.
BUY
| $169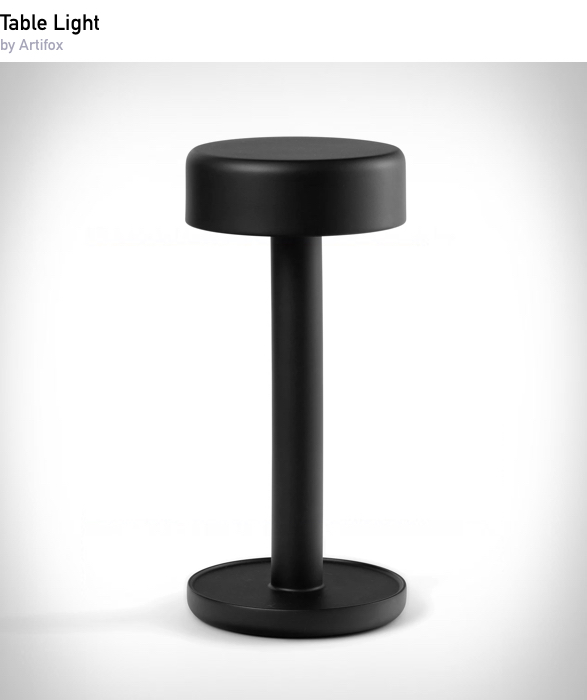 Inspired by the classic mid- century mushroom light, the Artifox Table Light is designed to be displayed in modern work and home environments with a clean and minimal aesthetic.
BUY
| $320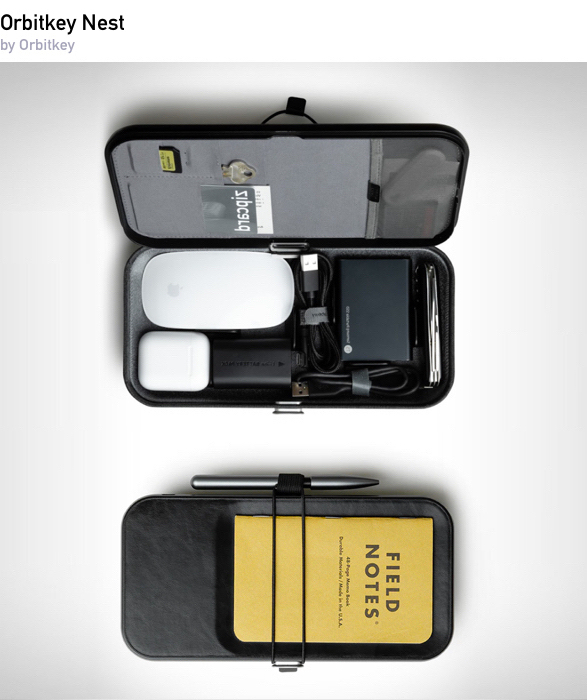 The new Orbitkey Nest is a home for your everyday essentials, a portable and customisable desk organiser with an in-built wireless charger. This sleek valet tray for your workspace, has some tricks hidden up its sleeve, in fact, it is a desk organizer, wireless charging pad, and travel organizer, all in one.
BUY
| $109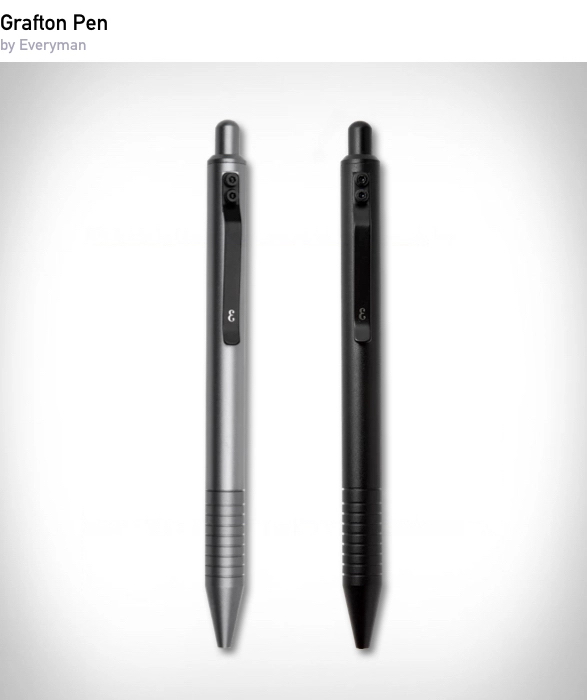 Whether you are looking for a high-quality writing instrument for scribbling, signing your name, or just taking care of your daily to-do list, the Grafton Pen is built for the task. With a 100% anodized aluminum body, heavy duty bolt on clip and a weight that feels perfect in hand, the Grafton Pen is a pleasure to use and works with Fisher Space Pen refills.
BUY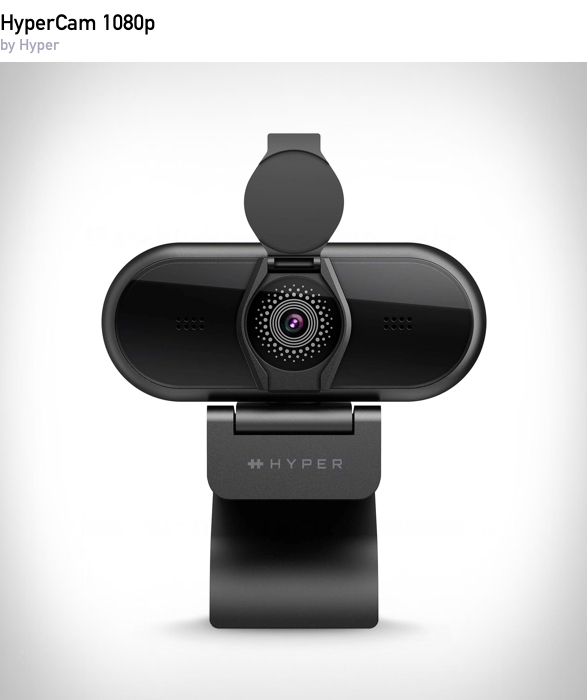 Stream, chat, and record in full high definition Full HD video 1080p at 30fps with stereo sound, or 720p at 60fps. Works with all the most popular video apps, and offers maximum privacy protection with privacy cover support.
BUY
| $55
Note: Purchasing products through our links may earn us a portion of the sale, but the price is the same for you. Read our affiliate link policy for more details.