March 2021 Workstation
The outbreak of the coronavirus has more people working from home, and to give yourself the best chance of being productive, you need to create an organized home workstation. The
workstation
is a sacred place where many of us spend most of their day. For this ultimate dream desk setup we focus on gear to make your office space functional, clutter-free, and showcase products to help you work in a more ergonomic environment, and of course, put them all together in a nice clean, minimalist and sophisticated design. We hope this right mix will allow you to become your most productive, efficient and creative self.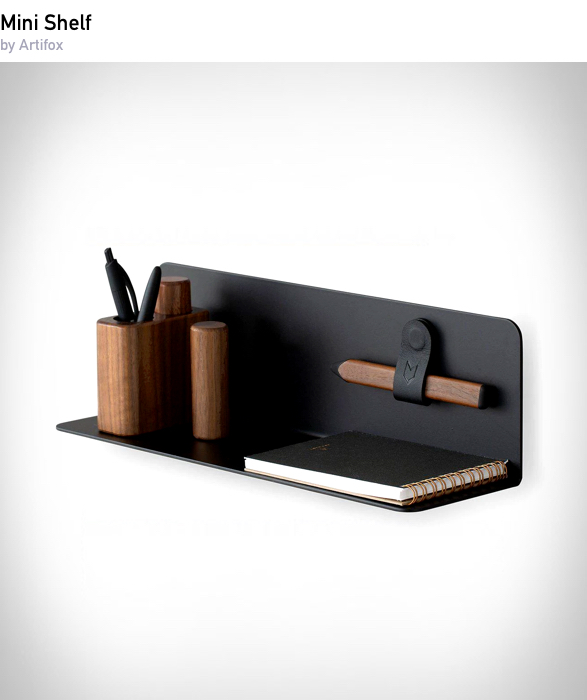 This miniature wall shelf is extremely versatile. Put smaller artifacts out on display or keep as a bedside ledge for mobile devices. Its reversible design allows you to create endless styling options. Pegs, Bands, and other accessories sold separately.
BUY
| $50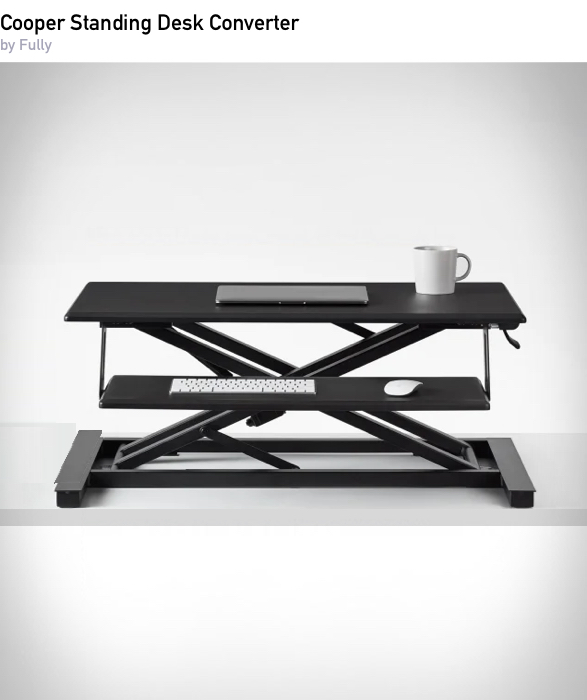 Cooper is a sit-stand desk that fits on top of your existing desk and allows you to switch from a sitting to a standing position, and back, in mere seconds. It requires no assembly, no fixed installation and sets up instantly. Simply squeeze the side levers to lift or lower.
BUY
| $269
$299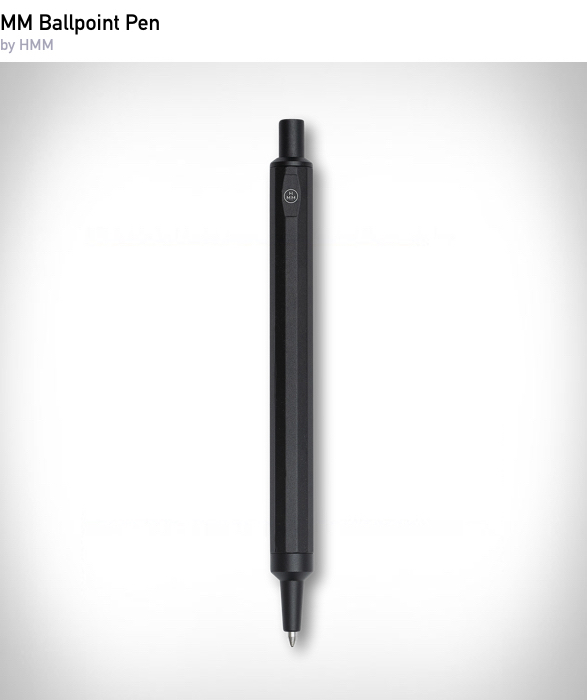 The perfect writing tool should look gorgeous on your desk and feel comfortable to use. The HMM Ballpoint Black achieves both of these things seamlessly. Minimalist and versatile, the ballpoint pen has a dodecagonal shape and a black finish.
BUY
| $35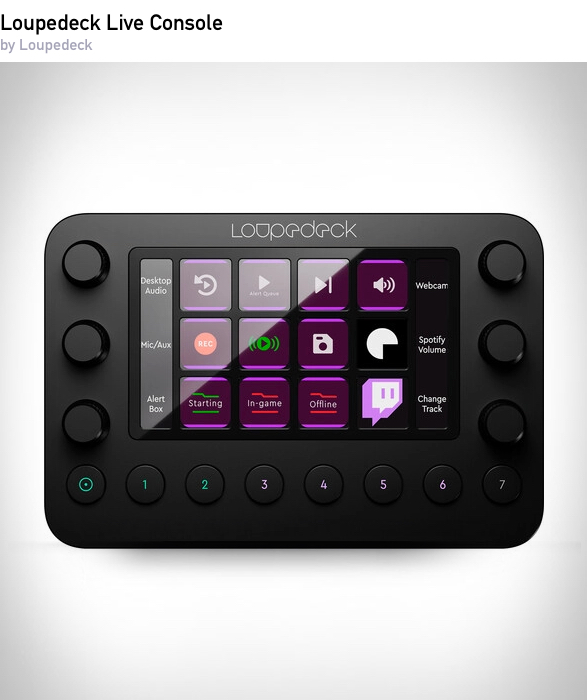 Content creators and streamers rejoice, the new Loupedeck Live is a powerful and customizable console designed to put tools and functions you need right at your fingertips. It acts as an additional input method beyond your keyboard and mouse. The compact device helps you streamline your workflow, with custom macros and shortcuts, making creative work faster, easier and most of all more enjoyable.
BUY
| $269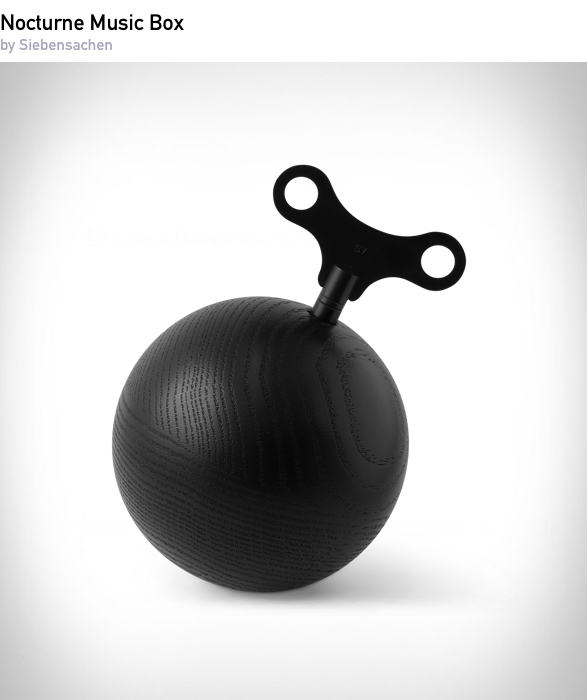 Nocturne is a beautiful wind-up music box by Siebensachen. Inside the perfect sphere (made of solid oak wood, then turned and covered with open-pored silk matt lacquer) sounds Chopin`s masterpiece "Nocturne Opus 9".
BUY
| $140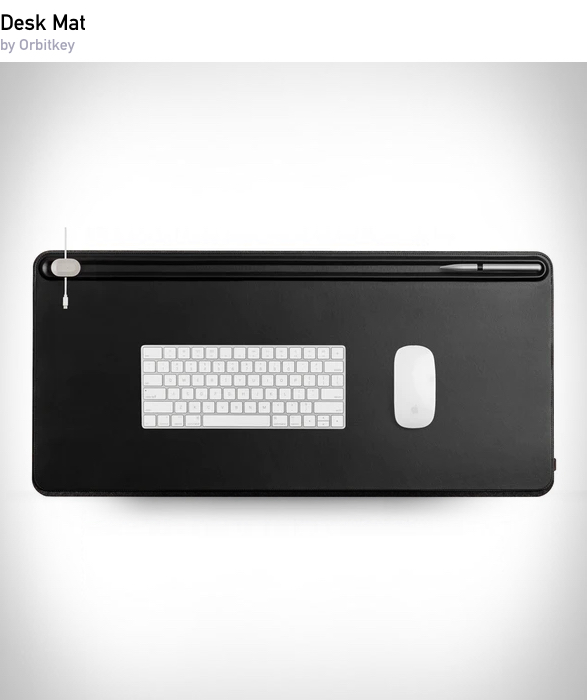 Optimize your space and mind with this handsome desk mat by Orbitkey. A clean, uncluttered space for your keyboard and mouse, as well as hideaway storage for your notes and doodles. A cord wrangler keeps your phone charger neatly in place and the whole thing is made from durable, wipe-clean materials.
BUY
| $84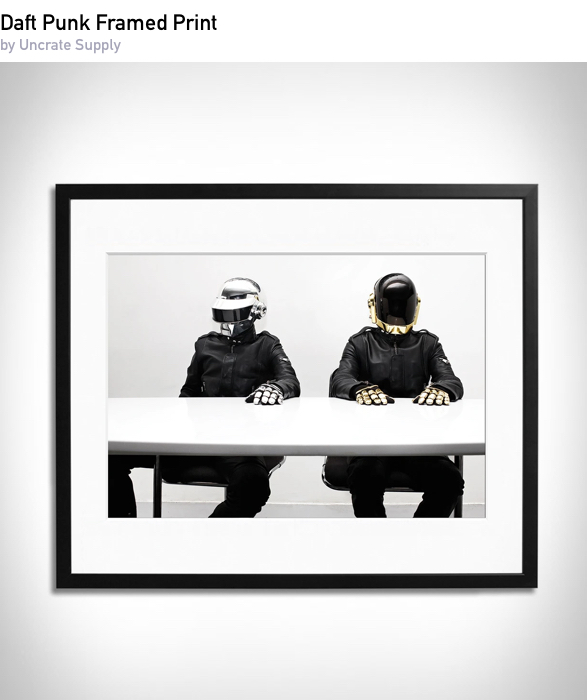 After 28 years, the iconic and enigmatic duo is no more, Daft Punk has broken up. This cool photo of the most recognizable electronic music duo to take the stage is printed to order on Fuji crystal archive paper, numbered and certified, and comes encased inside a hand-made solid wood black or white frame thats ready to hang. Limited edition of 495.
BUY
| $249+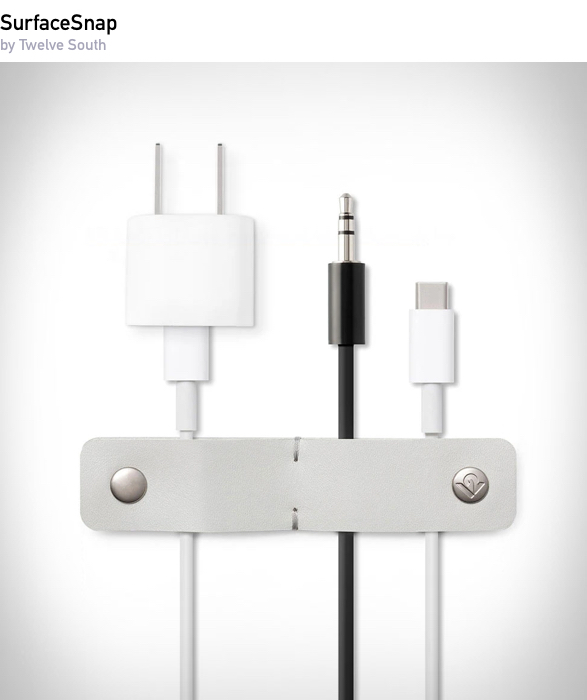 SurfaceSnap reinvents cable management in the form of elegant leather bands with button snaps. Attached to nearly any surface, SurfaceSnap keeps charging and computer cables tidy and from slipping to the floor. You can attach these thin leather bands to monitors or stand.
BUY
| $29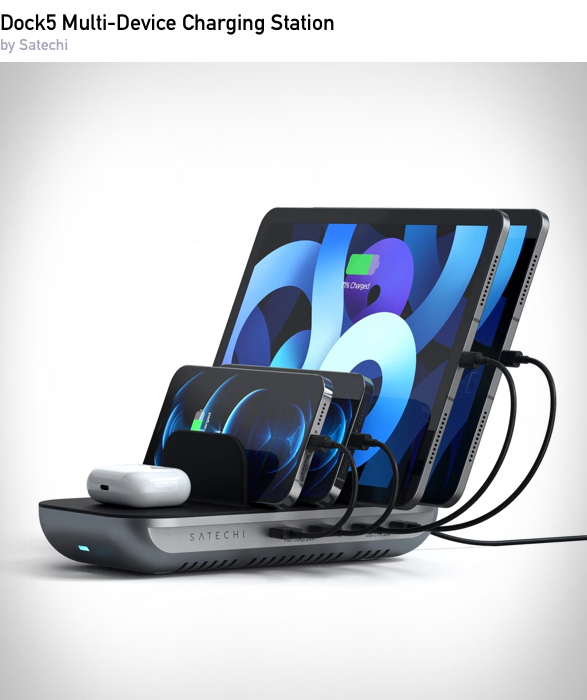 Create your own modern charging space while keeping all your electronics organized with the Satechi Dock5 Multi-Device Charging Station with Wireless Charging. Ideal for family homes, workspaces, classrooms, and more, the Charging Station powers five USB devices at the same time with two USB-C PD ports, two USB-A ports, and a designated Qi wireless charging pad.
BUY
| $59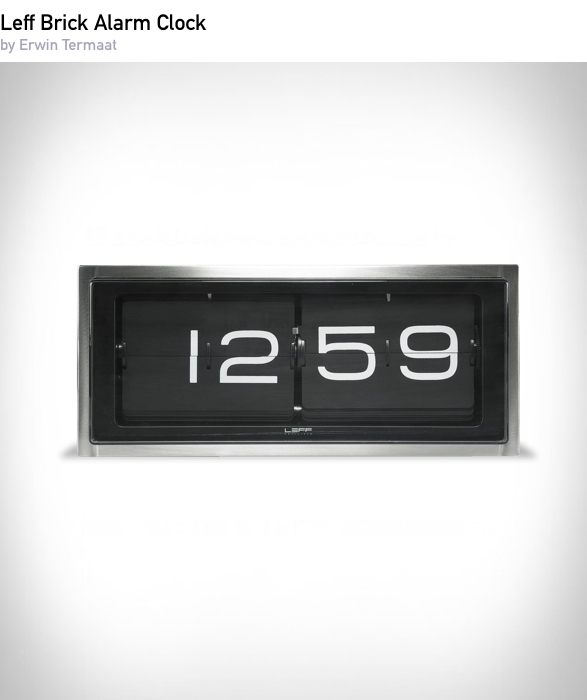 Classic gets a modern makeover; Erwin Termaat brings the timeless flip clock paradigm into modernity, while losing none of its simplicity and beauty. Leff Brick alarm Clock is a premium and indeed heavyweight item, around 14-inches across and made of stainless steel, with a "silent" Japanese Quartz Movement inside.
BUY
| $329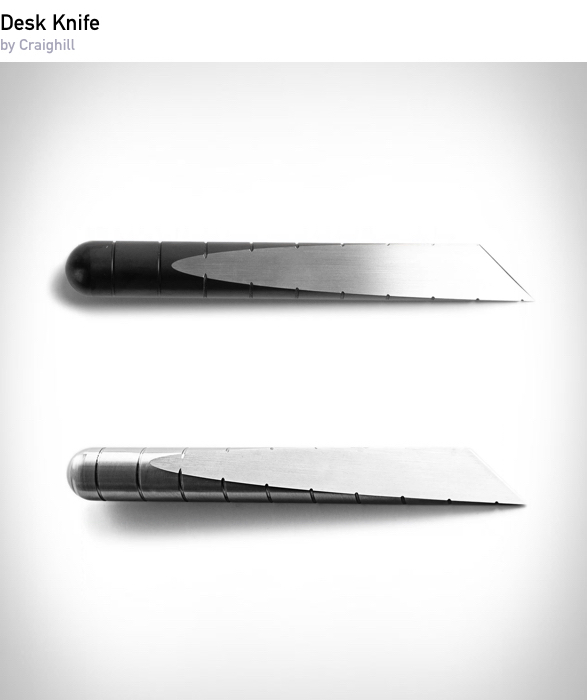 While its Japanese heritage isnt immediately obvious, the Desk Knife takes its functional cues from whats known as a kiridashi, a utility knife that acts as a go-to for all small and various cutting jobs. The perfect addition to any desk that will fit right in with the rest of your essentials.





Note: Purchasing products through our links may earn us a portion of the sale, but the price is the same for you. Read our affiliate link policy for more details.