Lake House
The Lake House by
Blaq Arquitectos
is a stunning example of modern architecture that seamlessly blends with its natural surroundings. This contemporary home is located on the shores of a lake in Chile, and its design takes full advantage of its breathtaking views.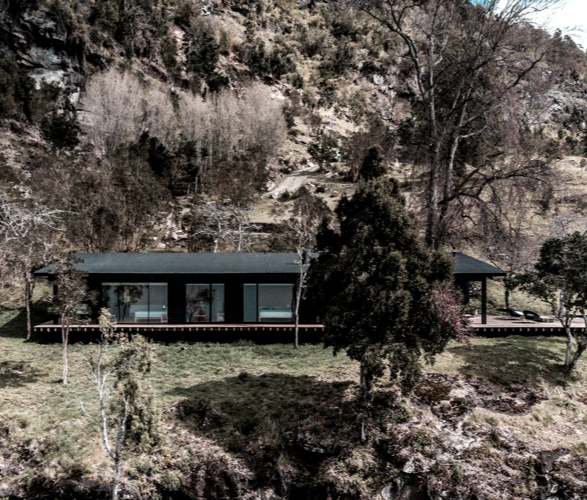 One of the standout features of the Lake House is its use of large windows and open spaces, which allow for an abundance of natural light and a seamless connection between the interior and exterior of the home. The houses minimalist design, with clean lines and neutral colors, creates a sense of serenity and tranquility that is in perfect harmony with the surrounding landscape.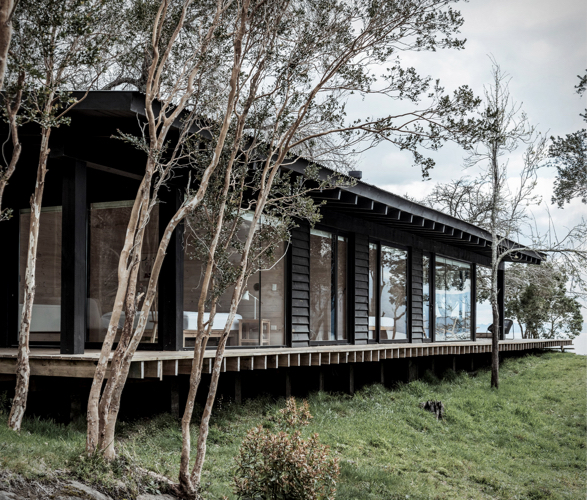 The houses layout is designed to be practical and efficient, with an open-plan living area that includes a living room, dining room, and kitchen. The bedrooms are located on the same level, and each one has a balcony that offers a breathtaking view of the lake.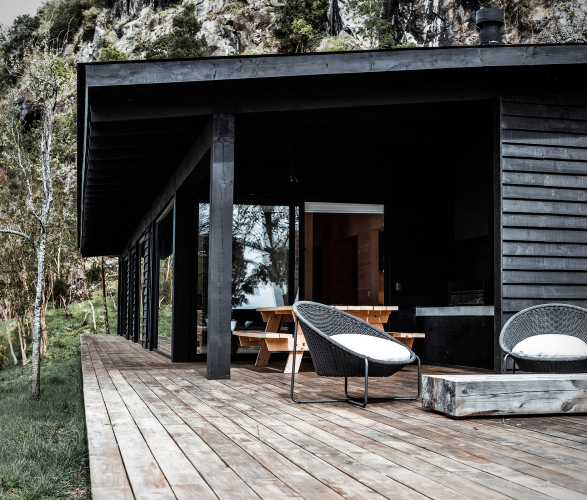 The houses construction is also environmentally friendly and sustainable, with the use of materials such as wood, and natural ventilation systems to reduce the use of energy.